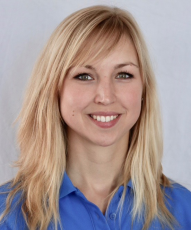 Dierfysiotherapie MARLY
BSc Physiotherapy
Ultrasonographist (MSU)
BSc Animal Physiotherapy
Owner Dierfysiotherapie MARLY

Founder and CEO

As a physiotherapist I am very interested in everything that moves the human being. In the last few years I have gained knowledge about the working of the human body in terms of anatomy, physiology, neurology and additionally the psychology behind this movement.

However horses have been my greatest passion throughout my whole life. In the Netherlands I worked with dressage horses competing on Grand Prix level and during my physiotherapy affiliation period in Sydney I was a stable hand for John Sargent, who is one of the leading trainers in Australia's race industry.

To optimise diagnoses and treatment of the equine athlete they need evidence based care, just like other top athletes. Therefor I believe it is of great importance to spread knowledge. Through this website I will inform and inspire you about the latest scientific research in equine medicine.